WELCOME TO WATERJET LEADERS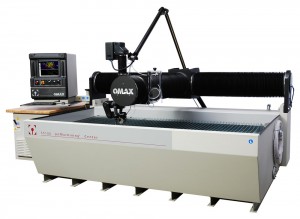 Waterjet Leaders is the midwest's leader in sheet metal cut-outs, machine components, architectural elements, floor and countertop inlays, signage, jigs and fixtures, artwork, etched and engraved patterns and more.
With the OMAX® abrasive waterjet we can provide complex cutting of virtually any material, including aluminum, hardened tool steel, and titanium; exotics including carbon fibre, ceramic, and composites; or architectural materials such as marble, granite, glass, tile and stone.
This state-of-the-art technology offers flexibility and fast-turnaround from prototype to production. Thanks to our expert design and technical team, Waterjet Leaders has established itself as the go-to source for waterjet cutting in the entire Midwest region.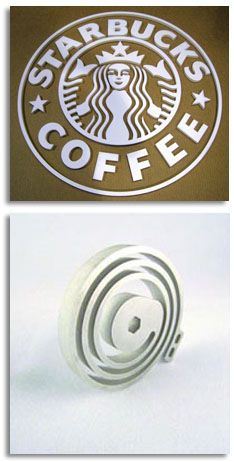 Please take the time to explore the site, and learn the many different ways we can serve your cutting needs, whether architectural or industrial.
WHAT IS WATERJET CUTTING? – Includes a detailed explanation of the many advantages of waterjet cutting.
FREQUENTLY ASKED QUESTIONS – Perhaps the most asked question of all – what can be cut? There is a lot of information here, including the various edge qualities available via this process.
WATERJET PROCESS – This section details the actual technical process behind both the design and fabrication of a project.
COMPETITIVE COST
• Prototypes, production or limited runs on short notice
FLEXIBILITY & SPEED
• Production directly from .DXF files, CAD files or scanned images
• Cuts virtually any material
ACCURACY & REPEATABILITY
• Precise, intricate shapes
• No burrs, stresses or heat-affected zones
If you have any questions, or would like to submit for a quote, visit our contact page.